The Vision of Jesus in a Running Position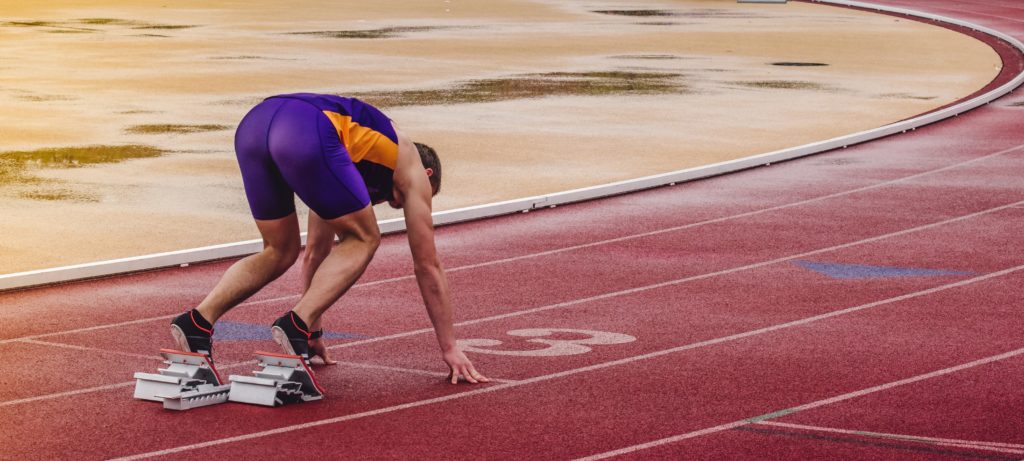 When the ministry was about ten years old, the Holy Spirit started speaking that we should enlarge the vision He had placed in our hearts. He now said: "Prepare the bride to Hear, Know and Follow Him" (John 10:27). At the time, we weren't sure what that meant but we believed He would give understanding to our hearts in due time.
At that time, the Lord made it clear He wanted to add one more course to our curriculum, one about the Bride of Christ. As with all curriculum, we began praying for the Lord's heart and thoughts. How can we impart the Father's heart for His Bridegroom Jesus through this course?
On one occasion as I was seeking God's heart, he gave me a vision of Jesus in a running position. It was like looking at a runner in his poised running position waiting to hear, "GO!" His face radiated with anticipation to reach the prize. I knew right away it was Jesus, but why was he set to run in a race?
Then I watched as His glowing, smiling face looked to the earth and then back to heaven. He kept saying, "Is it time, Lord?" I then realized He was asking the Father if it was time for Him to come to earth to claim His bride. His face was radiant with joy and excitement. Then I heard what I believe was the response to His question, "No, Son, it is not time yet." Oh, how my heart filled with joy.
As a church are we anticipating the return of Christ with eagerness and joy? Are our hearts filled with passion and anticipation for His second coming? These are questions I have asked myself often since that time.
Indeed, we do not know the time of His return; only the Father knows the timing (Matthew 24:36, 43-44).
We trust these courses will encourage you and yet be a challenge to seek MORE of Jesus with help from our precious Friend of the Bridegroom, the Holy Spirit. This is our heartfelt prayer for you. Enjoy!