Welcome to the donor page of ZOE Ministries International!
You are able to make a donation:
Online
We use Kindful CRM a secure and PCI Compliant System to process your donation. This gives you a safe and easy way to make designated contributions.
By Automatic Bill Pay
Recurring donations to ZOE or to a designated missionary may be set up with your bank.
By Mail
Checks or money orders may be mailed to:
ZOE Ministries International
P.O. Box 2207
Arvada, CO 80001-2207
USA
Designated Giving
Partner
(pärt 'ner) n. A person who takes part or shares in a common endeavor with others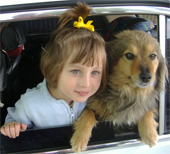 May God bless you richly for your support of this ministry!
ZOE is a 501 (c) 3 organization – all donations are tax deductible for US donors.
PayPal donations will be fully credited for tax purposes.